Uncover How Healthcare Talent Acquisition Innovators
Are Rethinking How To Find & Attract Clinical & Non-Clinical Talent
To Meet The Needs Of Under-Pressure Healthcare Organizations
LEAP TA: Healthcare is a high-energy, high-impact, fully-immersive experience. This is the platform where TA leaders rethink how to find & attract clinical & non-clinical talent to meet the needs of under-pressure healthcare organizations.
Step inside 10+ case studies of how talent acquisition leaders are challenging traditional thinking across healthcare organizations of all types and sizes - and leave with the inspiration and toolkit you need to transform TA impact in your organization.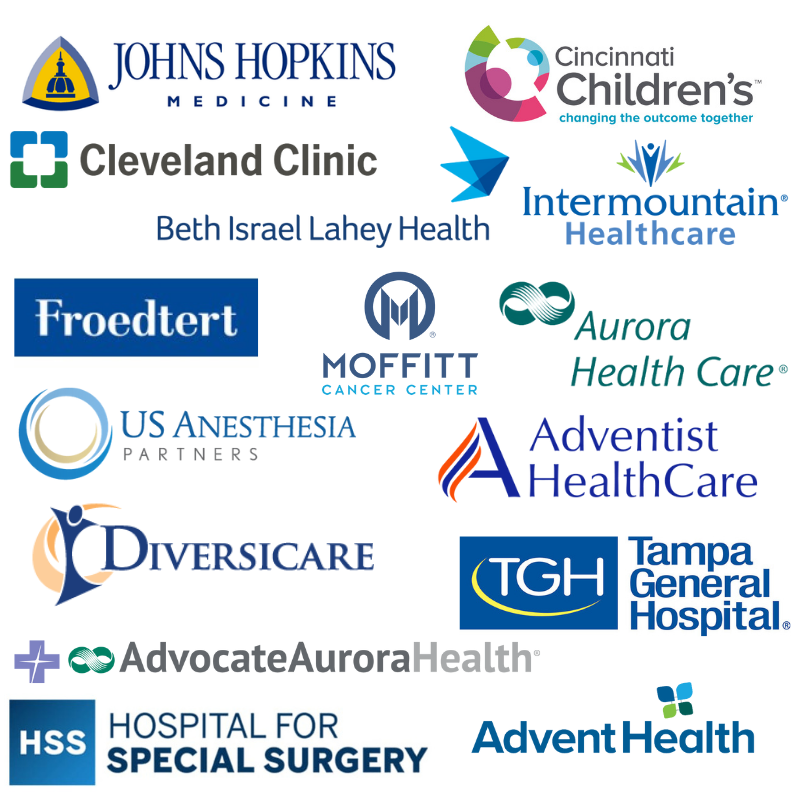 We believe the traditional conference format is not fit for purpose, so we've ripped it up and started from scratch. When you look inside the following agenda, you will see three main types of session:
Discover sessions offer you the chance to hear TA leaders from the most admired Healthcare organizations in the US share the stories of what they've done to solve their most pressing recruitment challenges.
Develop sessions provide you with the unique opportunity to have your burning questions answered in a room full of your peers and move beyond the 'what' and the 'why' to get to the 'how'.
Action sessions are designed to help you work with your team to set a clear, bespoke action plan of what you are going to change when you get back to your business to ensure you get a fast ROI.
Find out what past attendees say about attending LEAP events